House Party 2021
In December 2020, during such a difficult period, the singer, author, composer and TV-host RODION GAZMANOV, accompanied by his musical group, held a live meeting with the audience at the chamber acoustic program in our "Loft by VOLGA".

The event turned out to be very warm, lamp-like and sincere. Leaving the stage, the Artist promised that he would return, and the new meeting would be even better! And he kept his word! But what will he intend to surprise the guests with this time? We will find out only at the event. But one thing is for sure: it will be GREAT! Welcome and hurry up - for the obvious reasons there are very less available seats!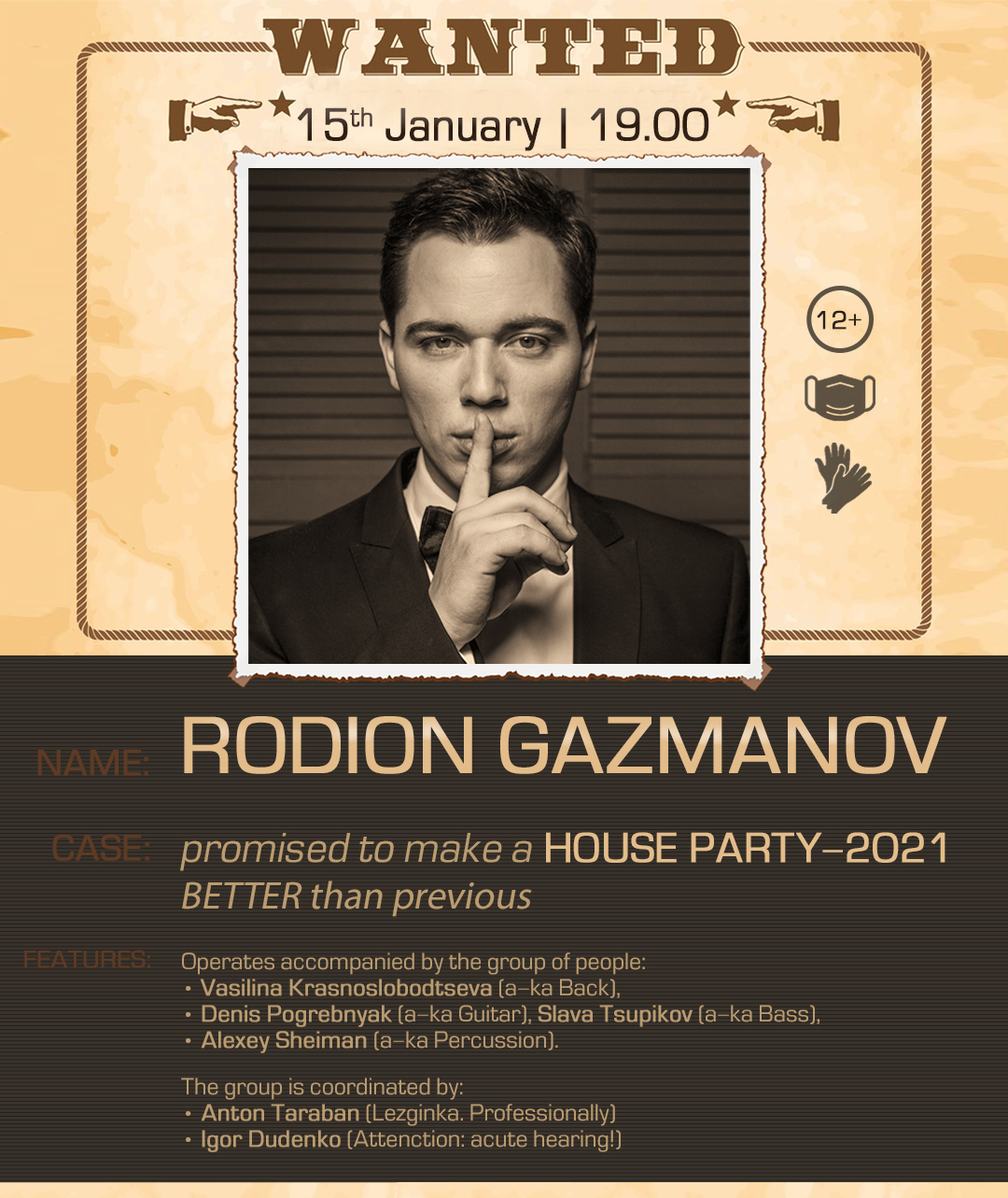 ATTENTION: we will still provide the strong measures against the spread of COVID-19 at the event. In case of detection/suspicion FLU/COLD symptoms and fever, we have the right to refuse you to attend the event. Wearing personal protective equipment is strictly required. If you don't have masks and gloves with you, we will kindly provide them. We care about employees, participants and guests and sincerely want everyone to be healthy. We ask for your understanding and support. We do not recommend attending the event to people from high-risk categories, but we will do our best to ensure the highest level of safety. Be healthy, take care of yourself and each other!


See you at our Loft-hall by Volga! Friday is a very good day year by year!