The newest space for any kind of events – conference hall & loft by VOLGA.
Ideally suits for short and long-term events: conferences, seminars, courses, banquets, presentations, etc.
Stylish and modern interior's design ideally fits the professional photographers for using the area for the portrait and objective shooting and for the art-groups and masters – for renting the zones for masters-classes and fairies.
Advantages of the space
TECHNICAL
Modular type of space that transforms for any kind of event
Only up to date professional equipment
ВPossibility for ordering extra equipment and furniture
LOCATION
Historical center of Moscow
7 metro stations nearby
200 m to the Garden ring road
Separate entrance
Developed infrastructure of Krasnoselskii district
Parking organization (including underground)
PRICE
Flexible price-list
Wide range of the packed-offers, including catering and accommodation organization
Possibility for extra equipment shipment for free
Photos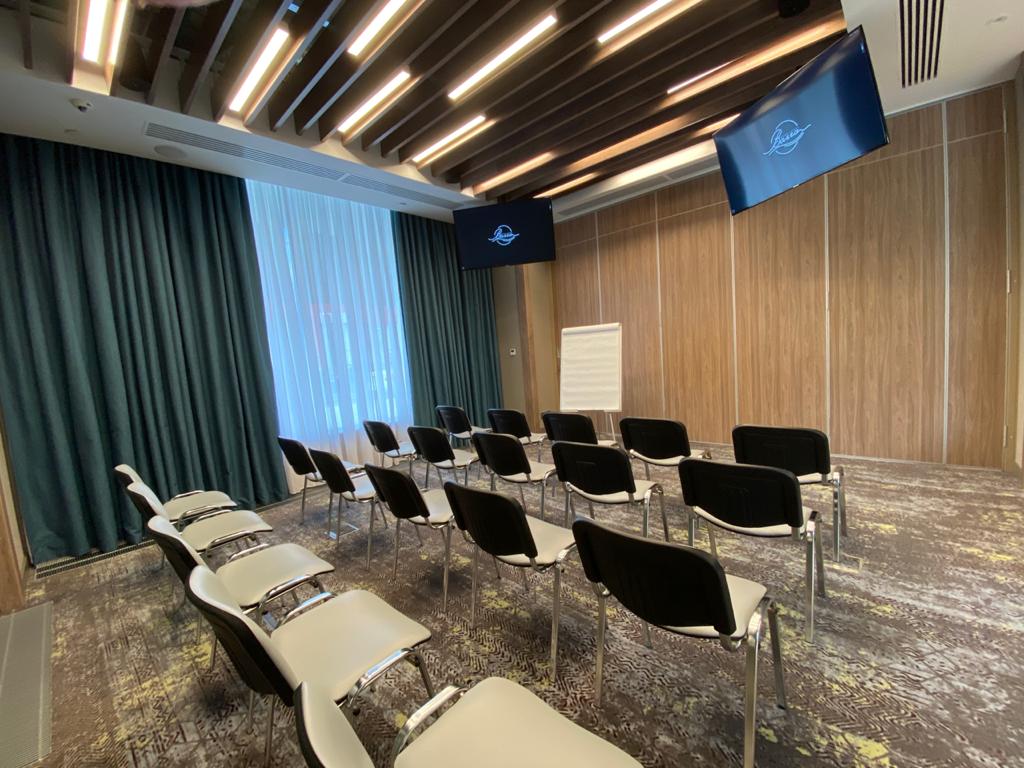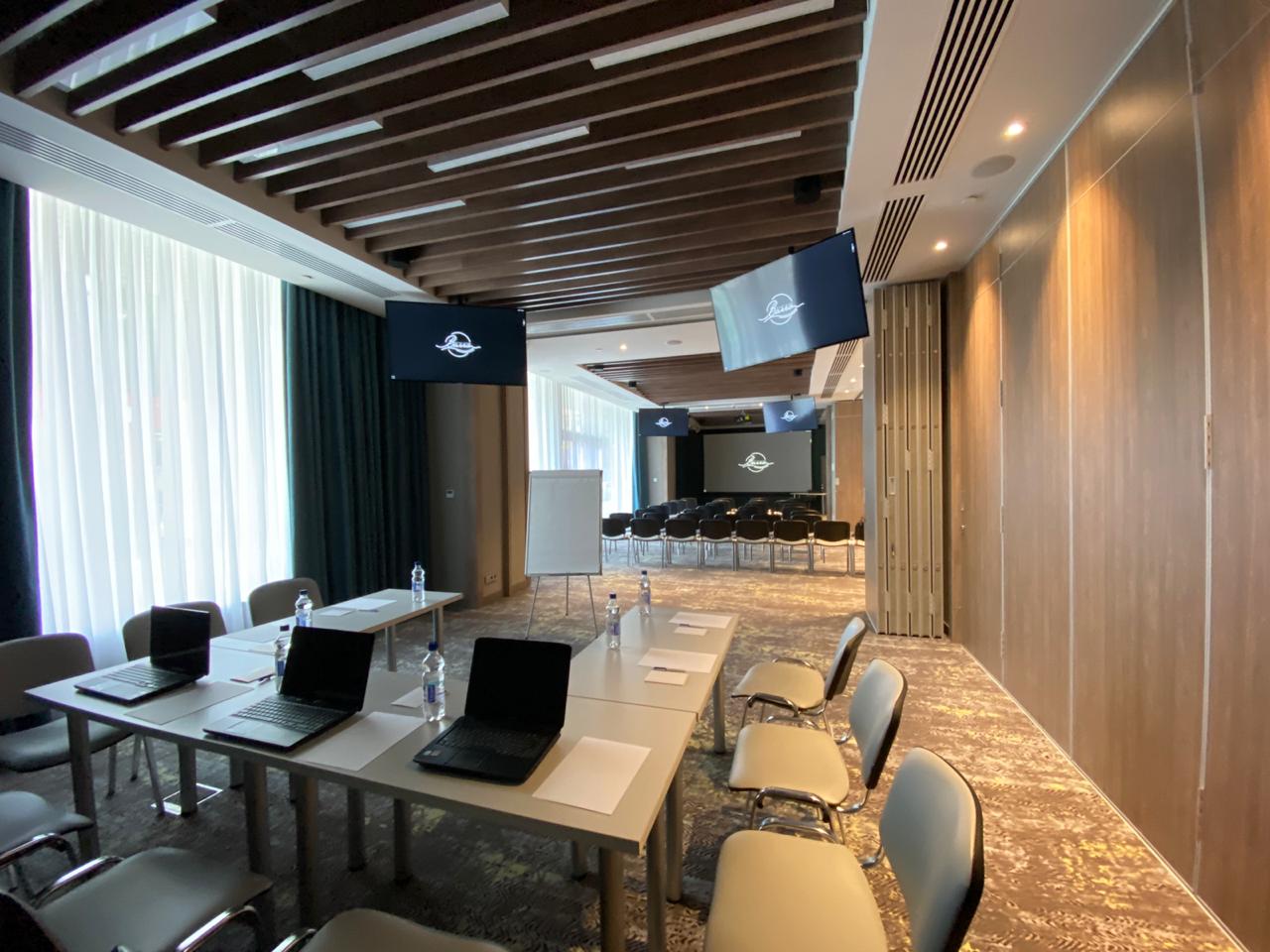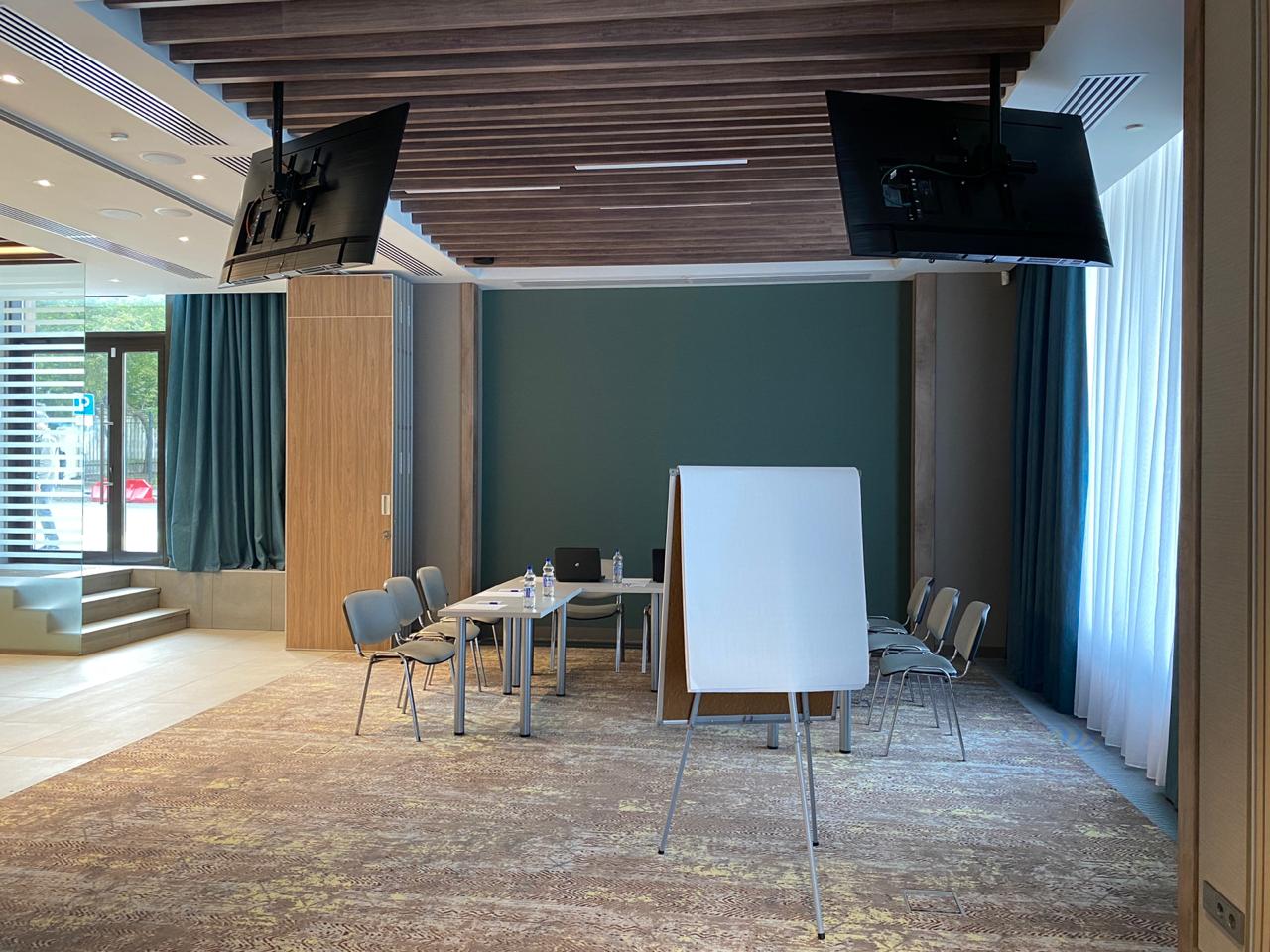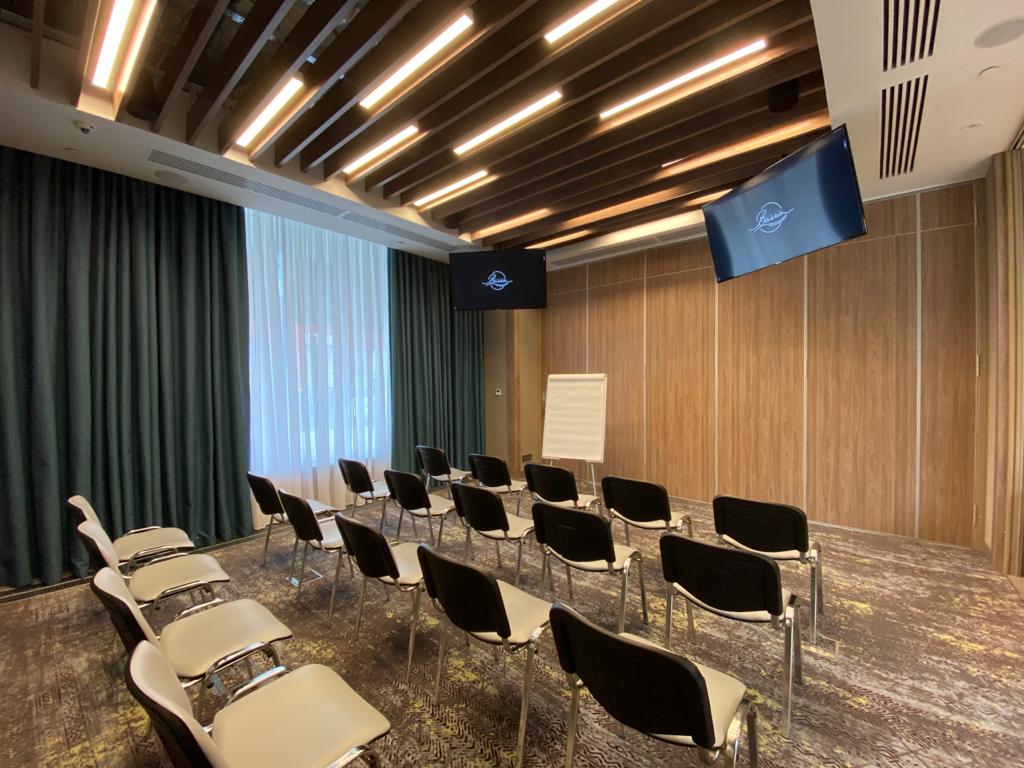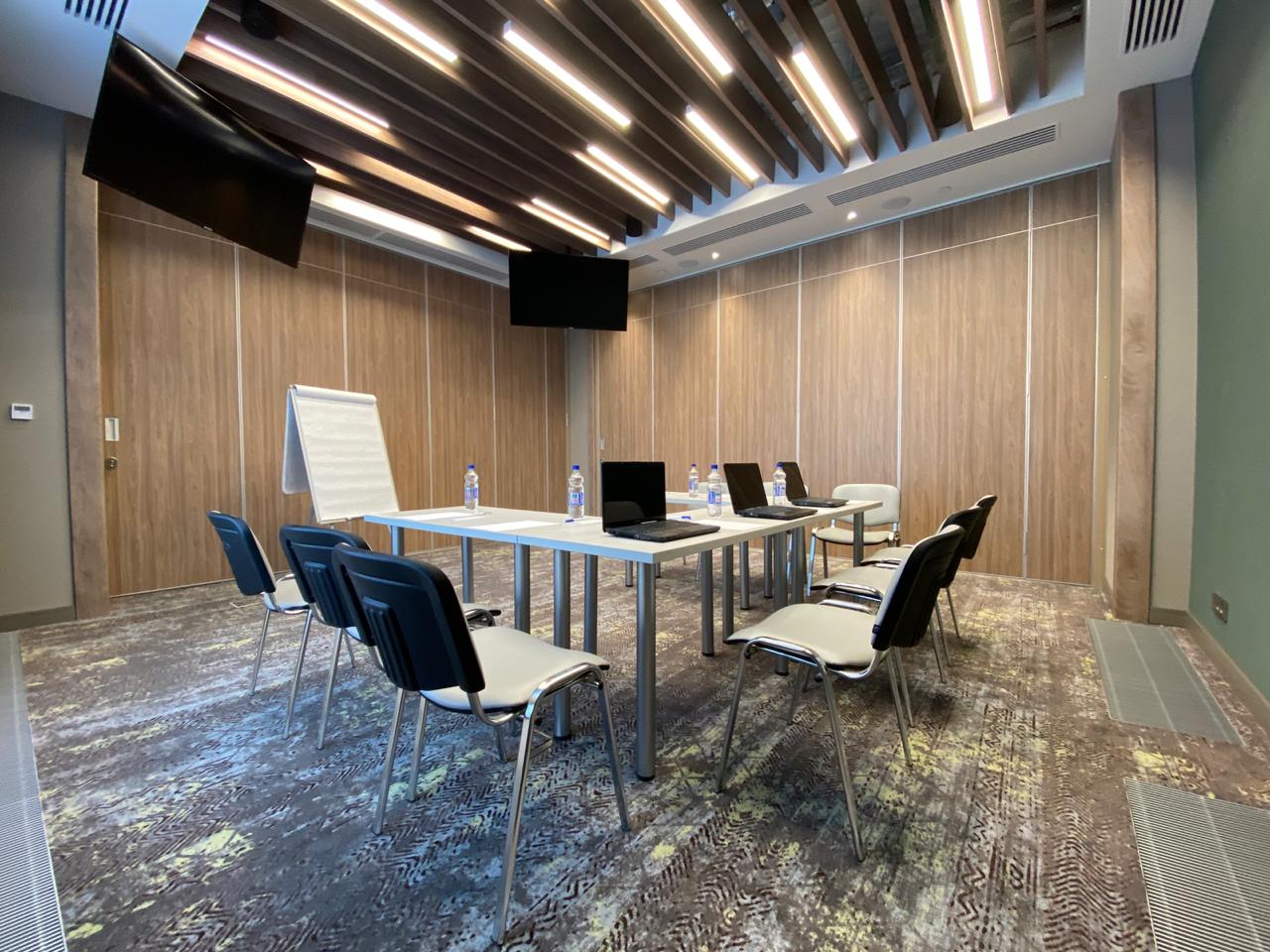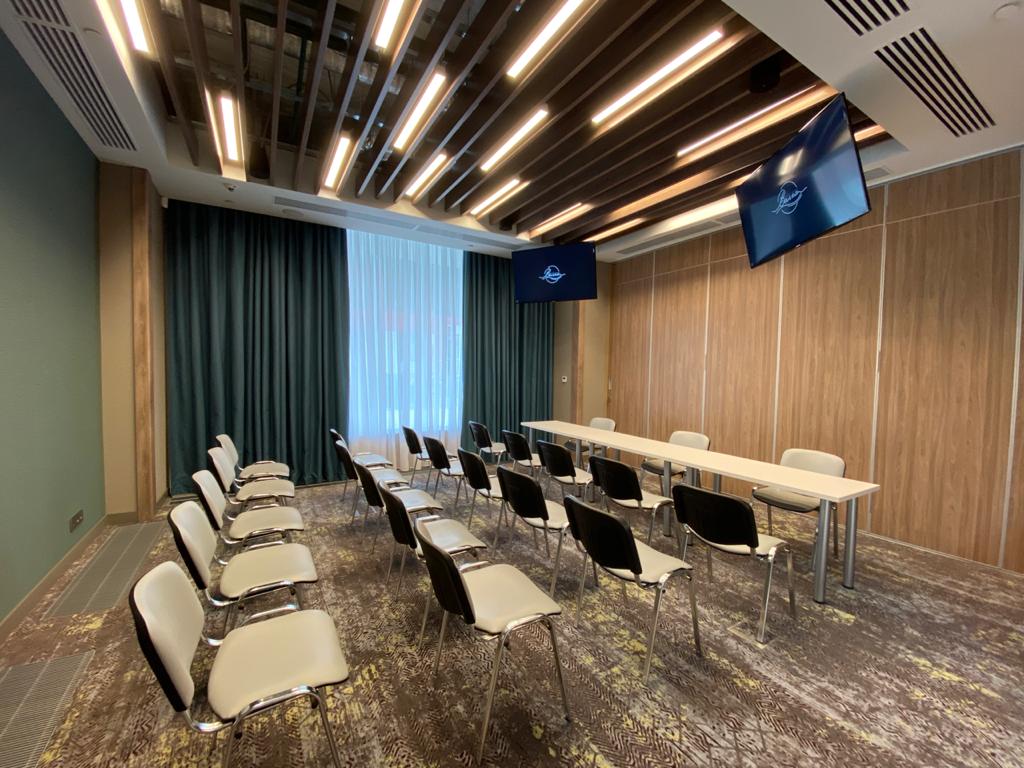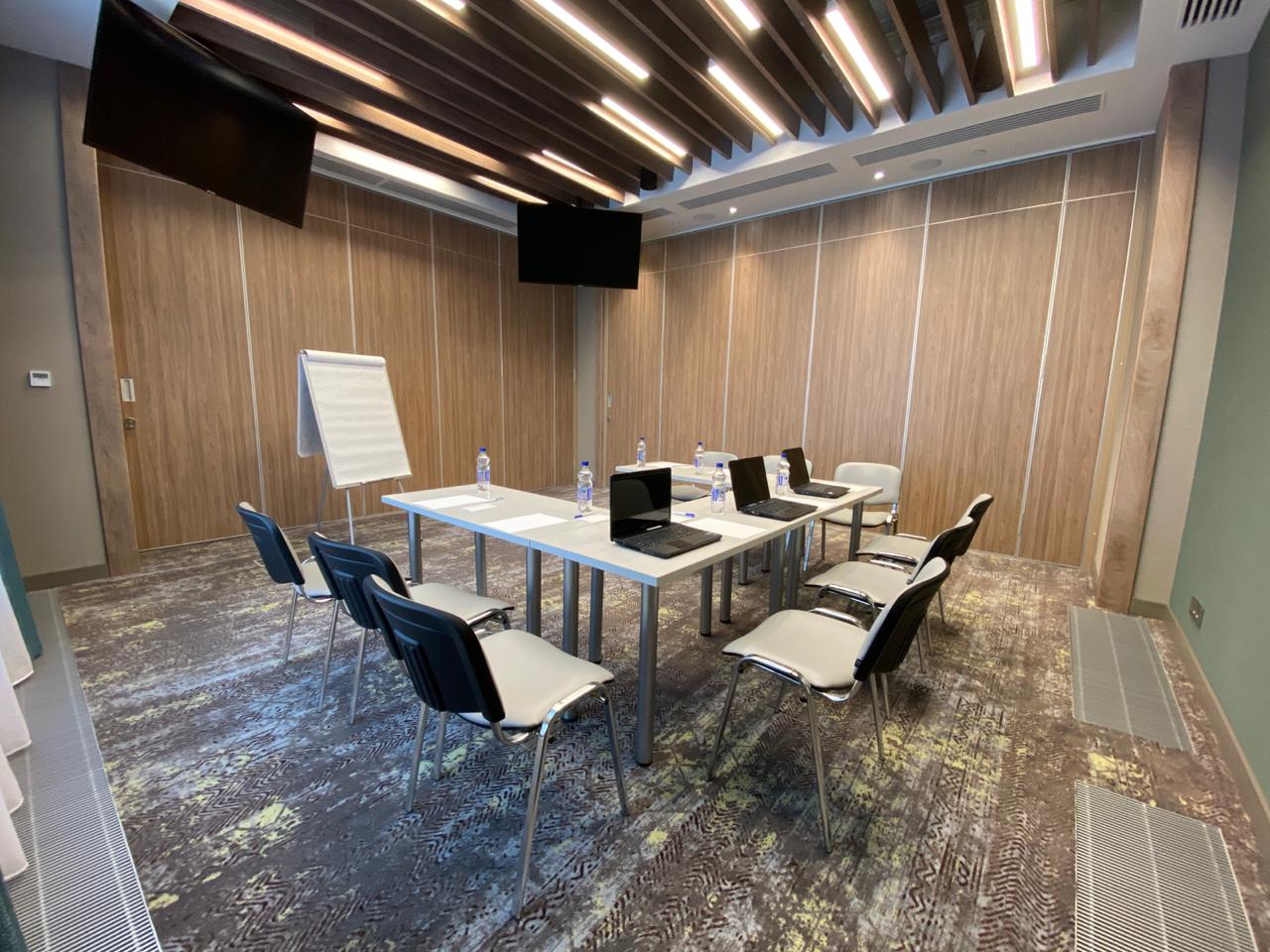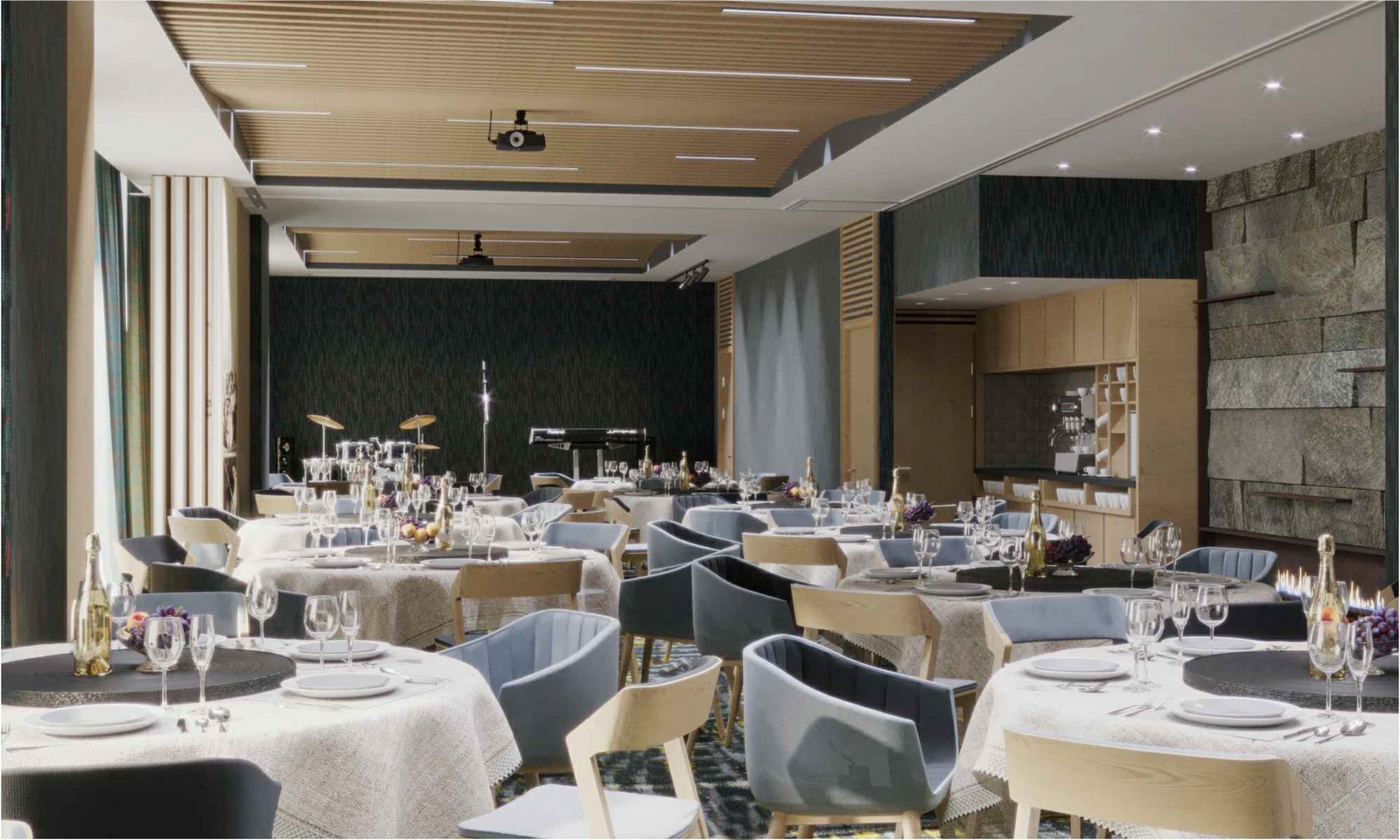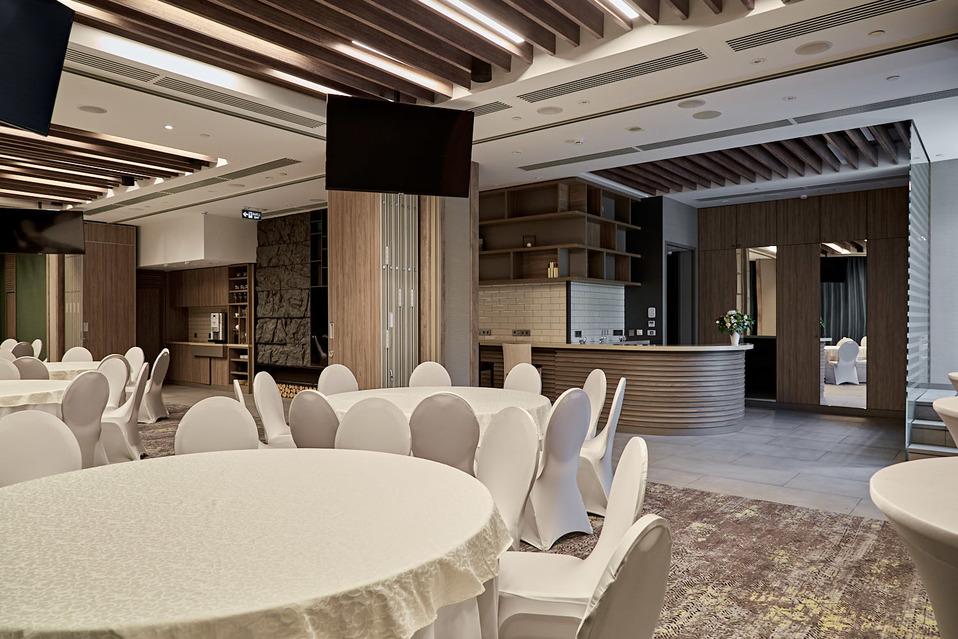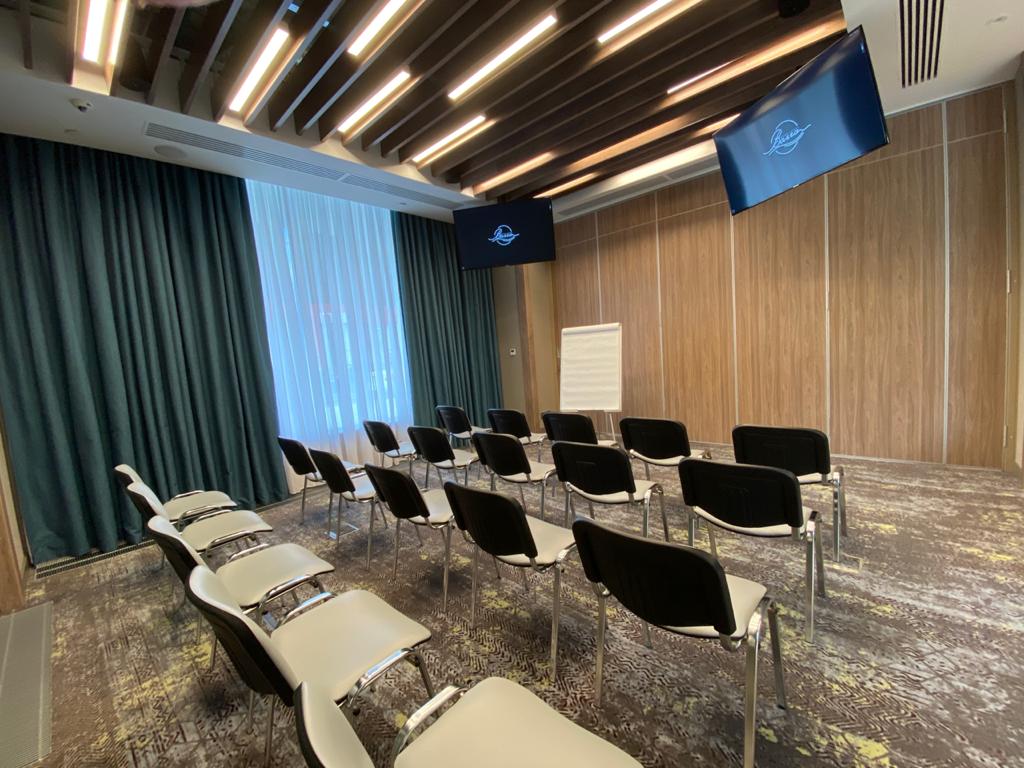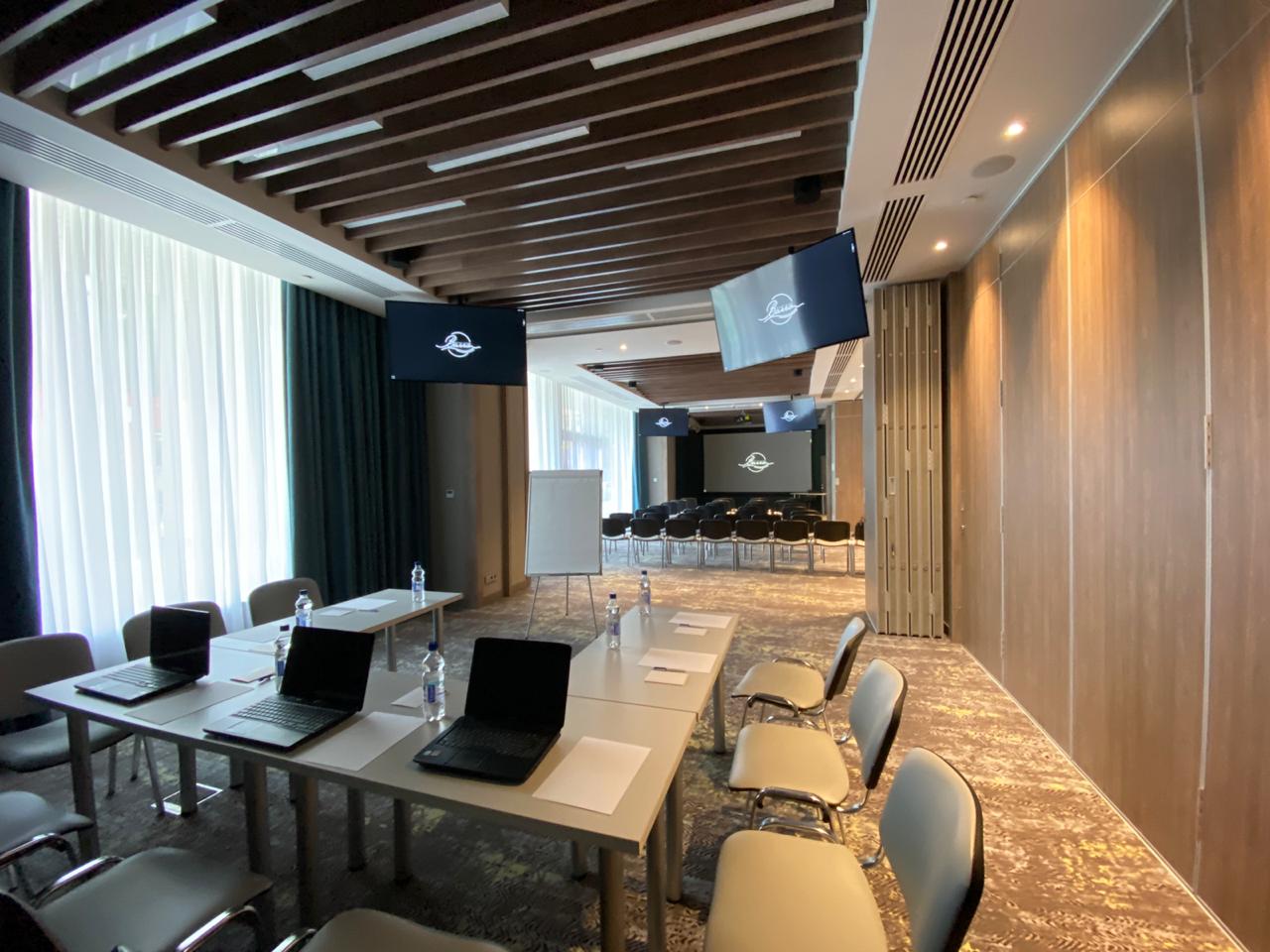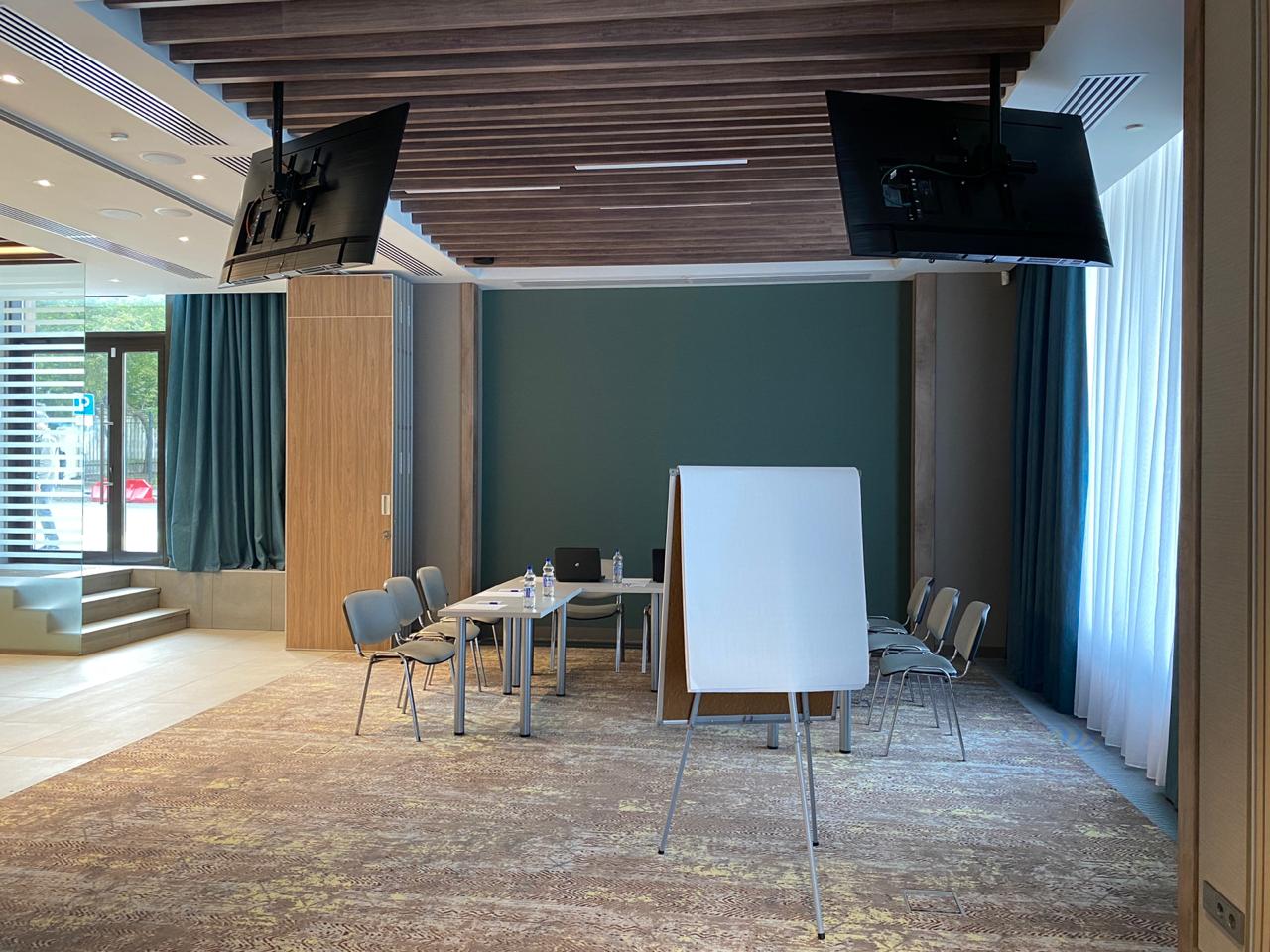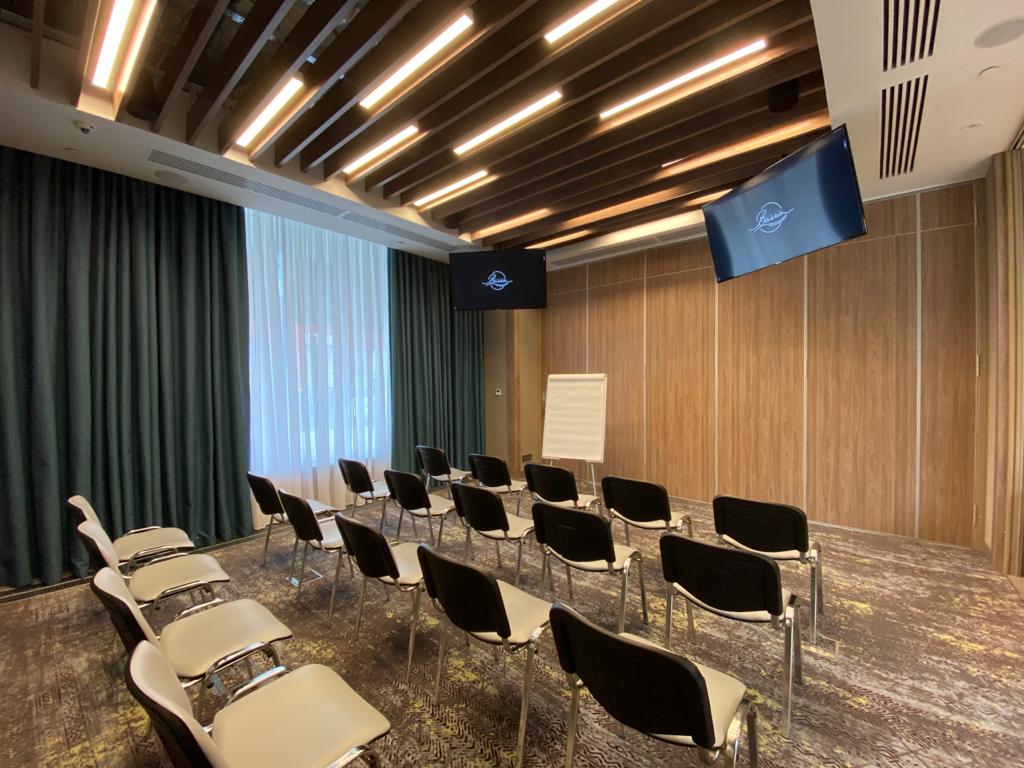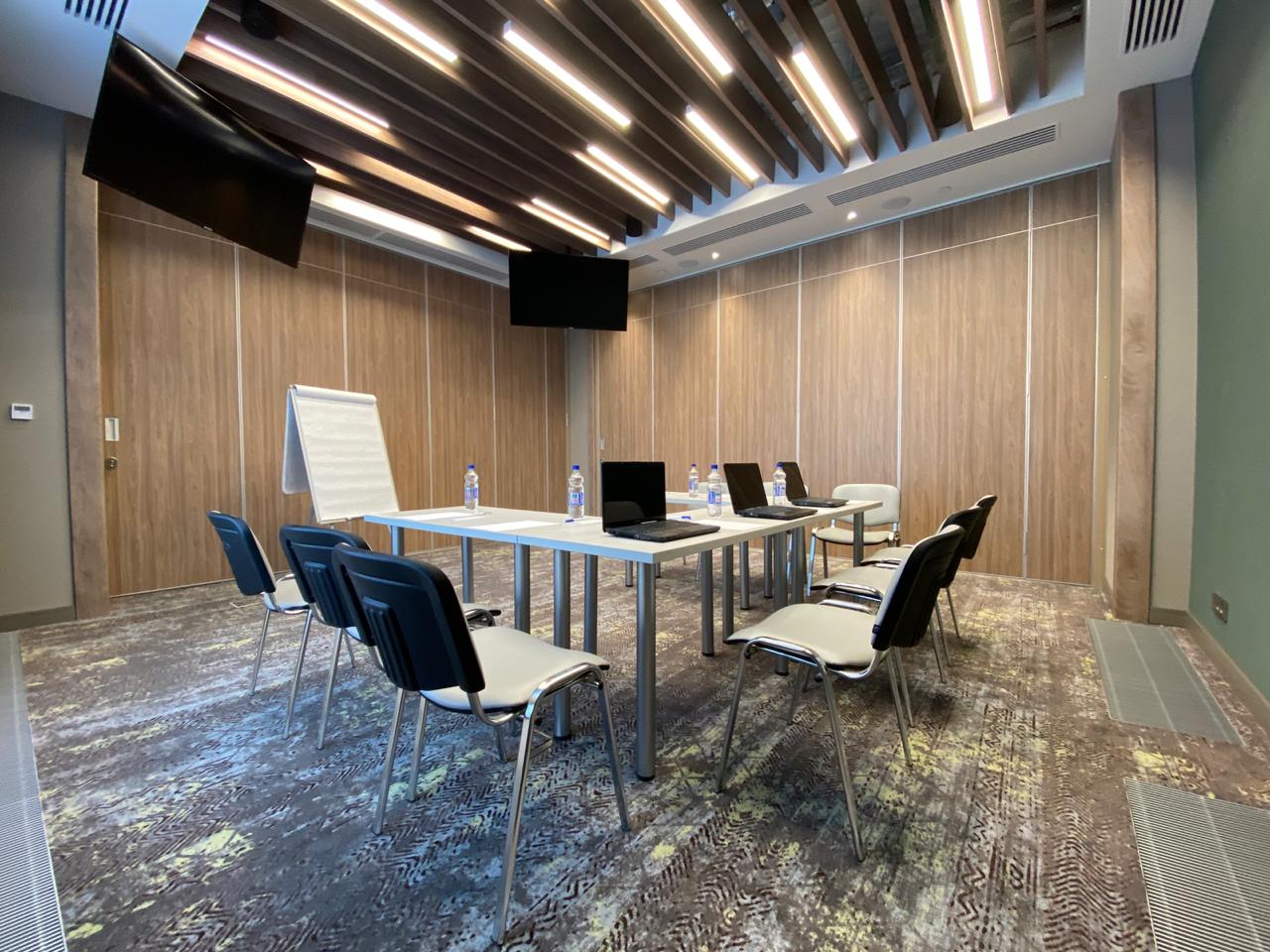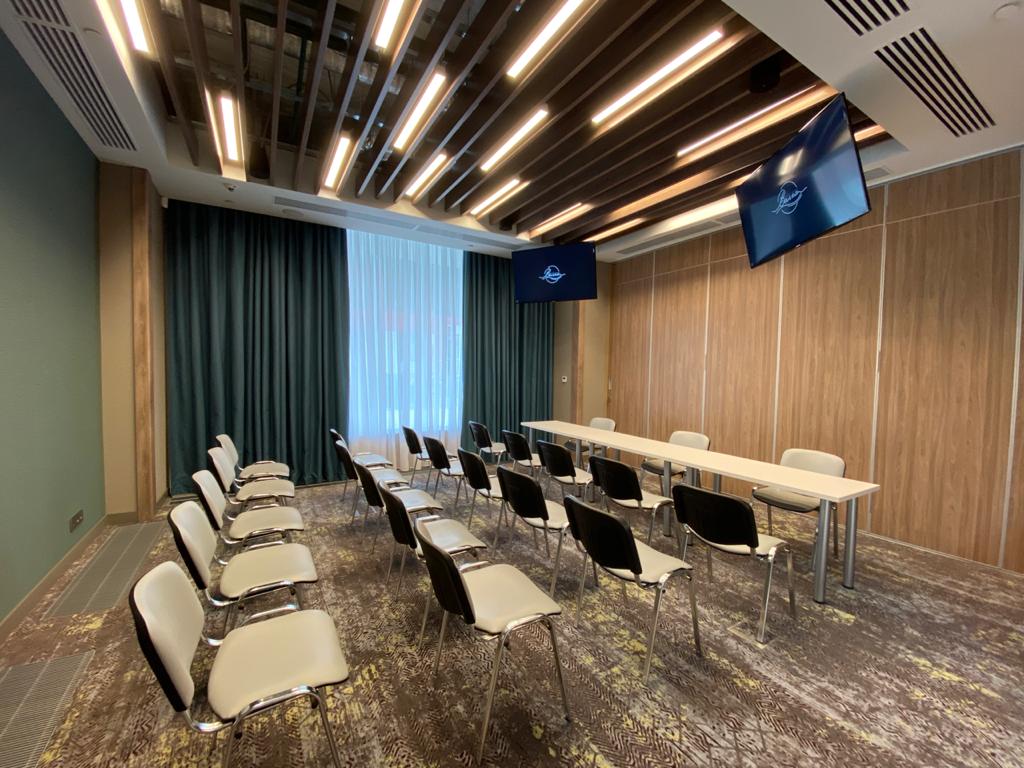 EQUIPMENT
Laser projector CHRISTIE
4 additional duplicating monitors (for the back rows)
Side-tensioned motorized projection screen (16:9) - 426*260 (400*225 – white field)
Matrix commutator 8х8 HDMI 2.0 with bandwidth 600 Mmhz and audio de-embedding
Two-channel radio system with handheld transmitter PG58 and lavaliere microphone CVL-B/C (SHURE BLX1288E/CVL M17).
Acoustic systems PRO-series - Professional by Sonance

VIA CONNECT PRO - system for co-working with image and multi-functional button for the system Kramer VIA - VIA Connect PRO
Control system Crestron with a dedicated port for the control subnet.
Smart lightning control (light and curtains)
Wi-Fi (seamlessly)
CATERING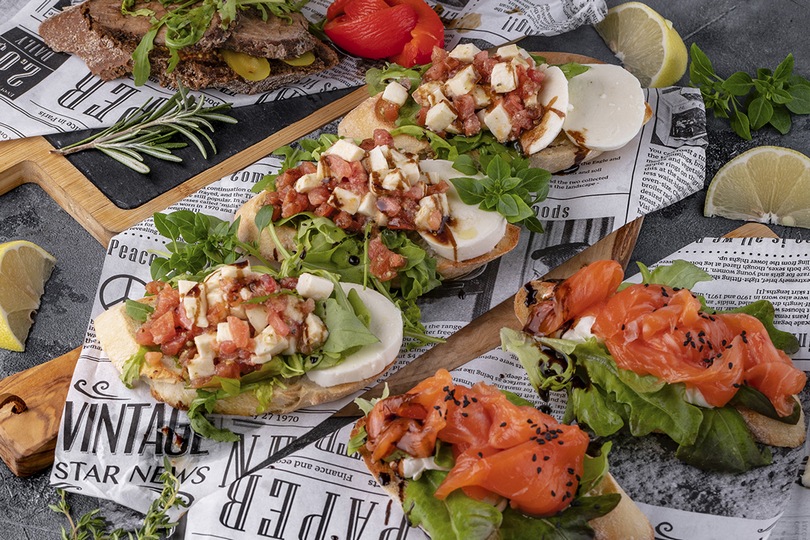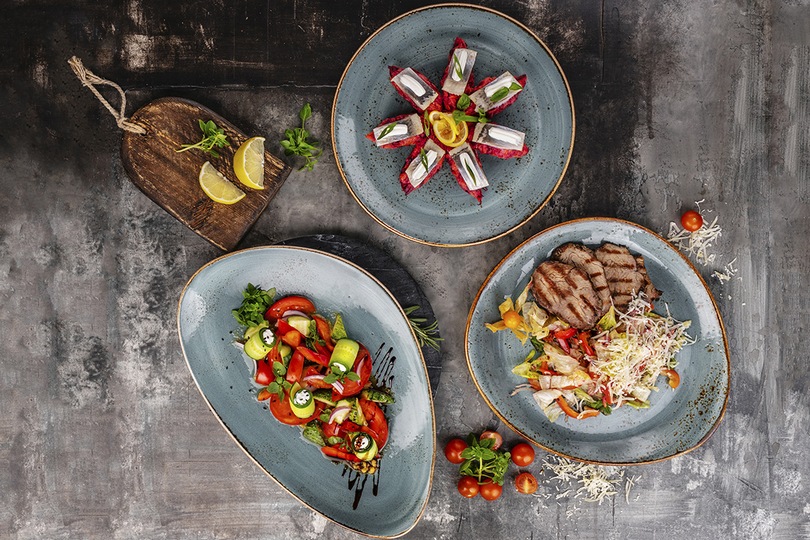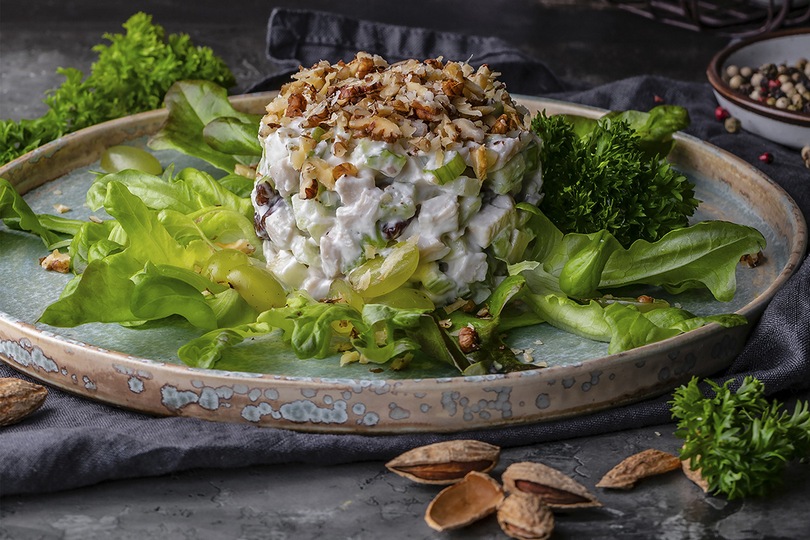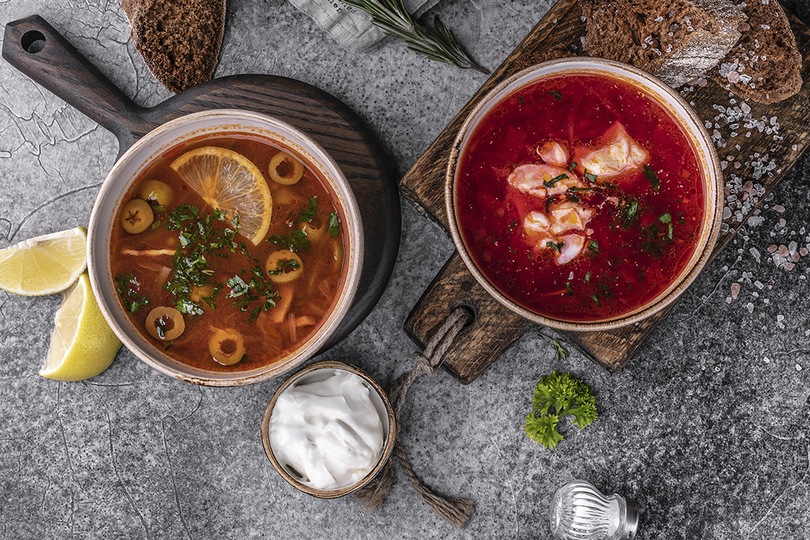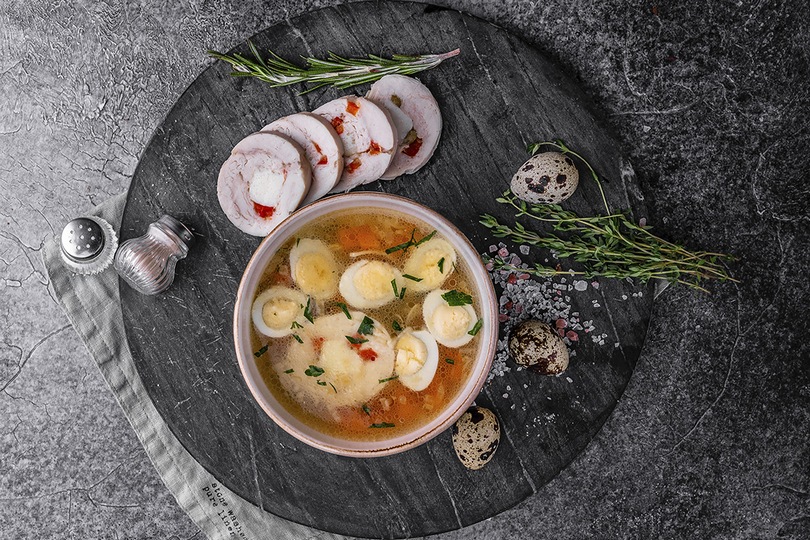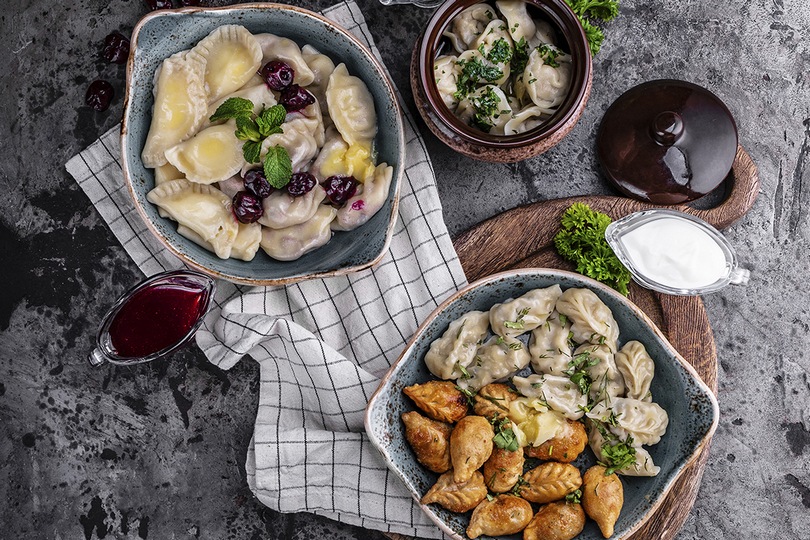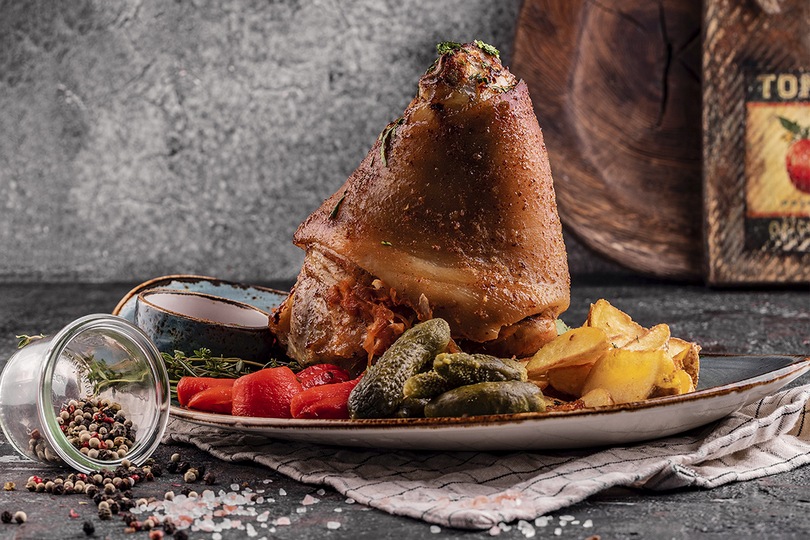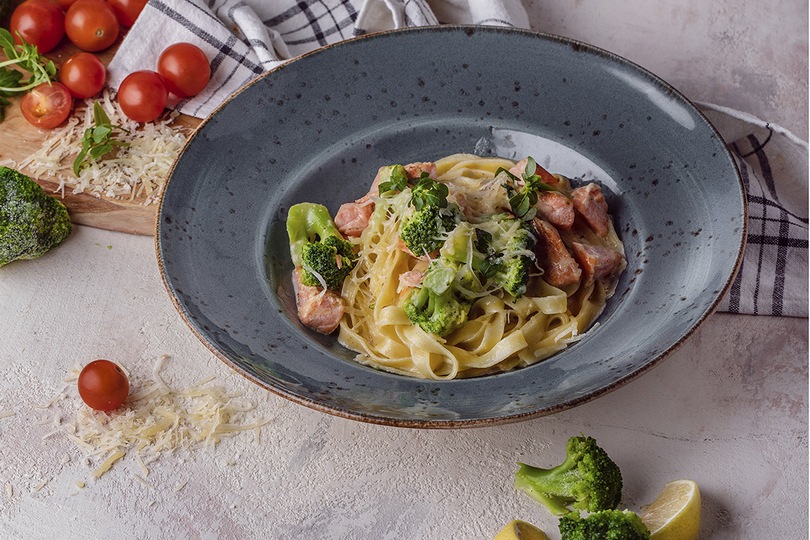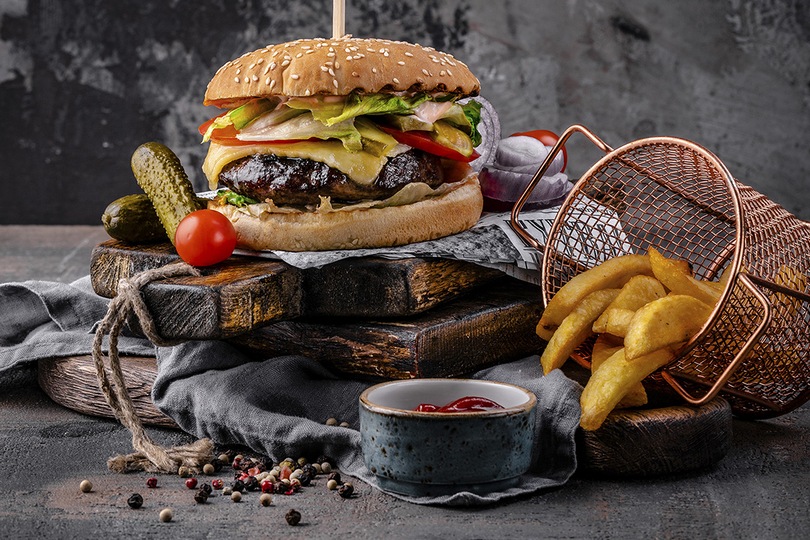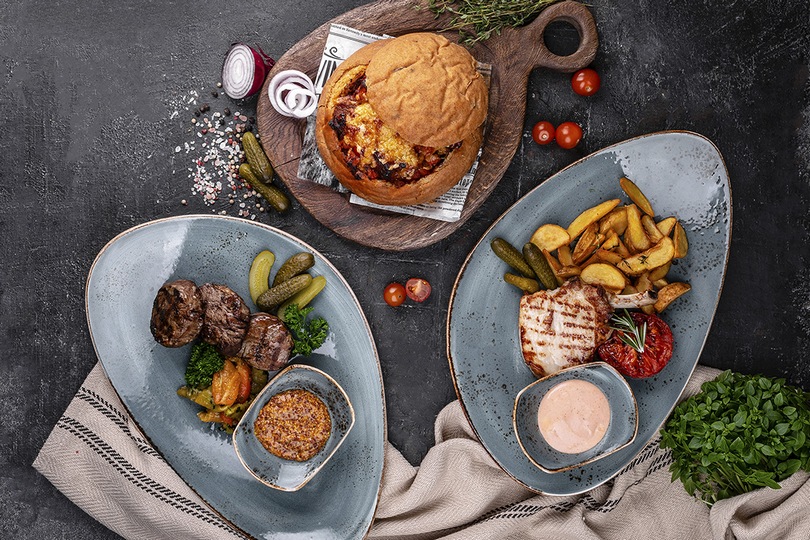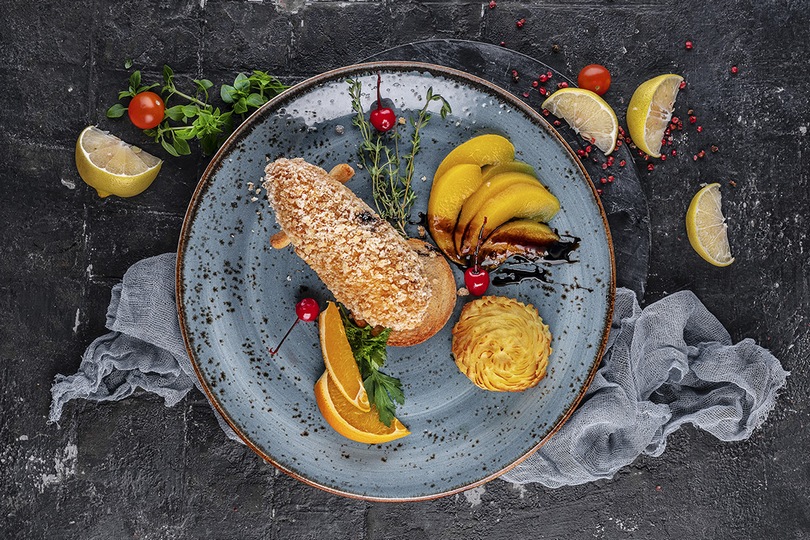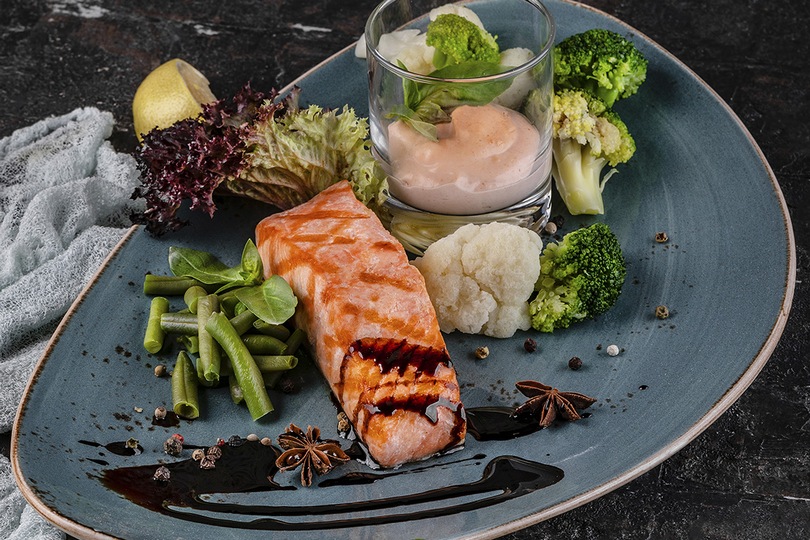 For the events holding into the restaurant of the Apart-hotel and business-space catering option is offered as well as standard menu variant and with consisting the individual list of dishes and drinks.
EVENTS AND CAPACITY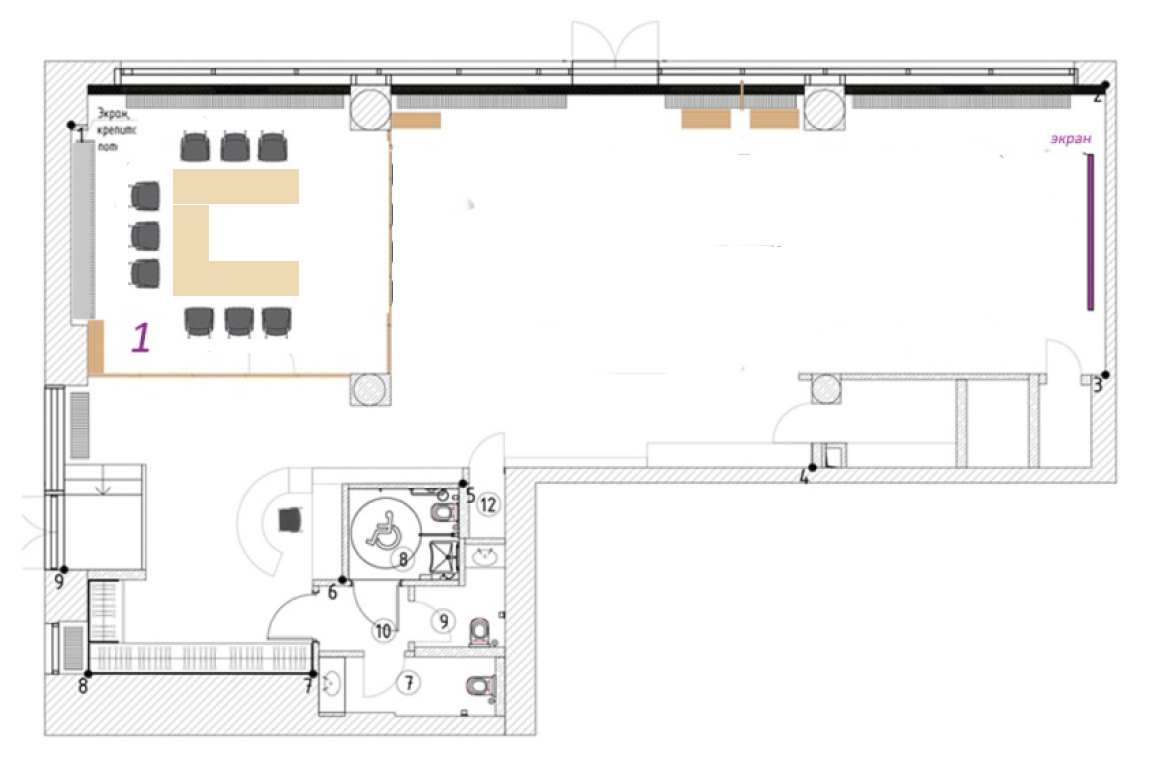 MEETING ROOM
2500 rub. / hour
(min.rental time – 2 hours)
Capacity: 20 persons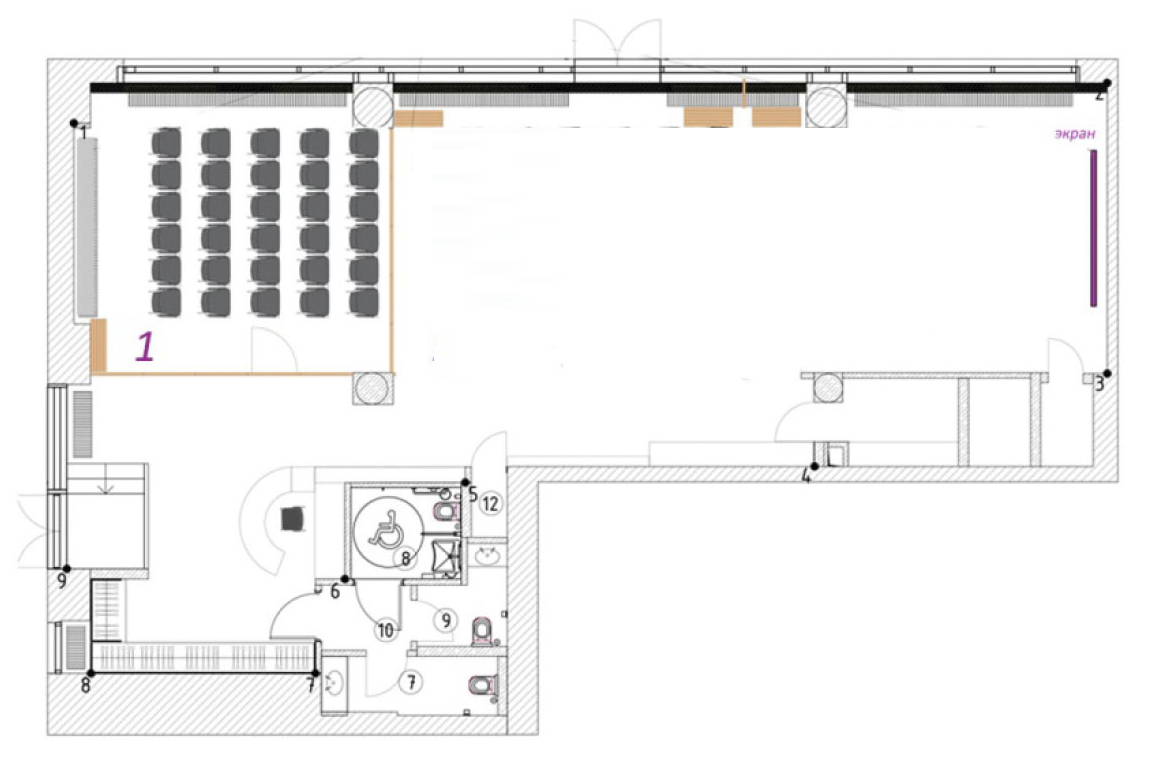 SMALL HALL RENT
2500 rub. / hour
(min.rental time – 2 hours)
Capacity: 30 persons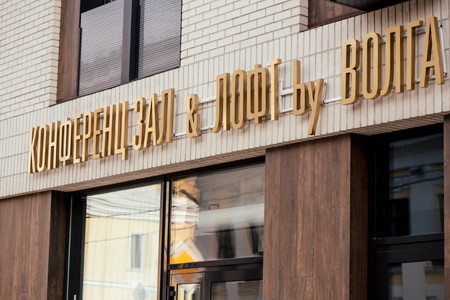 WHOLE SPACE RENT
7500 rub./ hour
(rental time – up to 8 hours, further - by agreement)
Capacity: 130 persons (for example, with «buffet» type)*
* Price depends on the number of people, subject of the event, cleaning, rental of additional equipment and catering.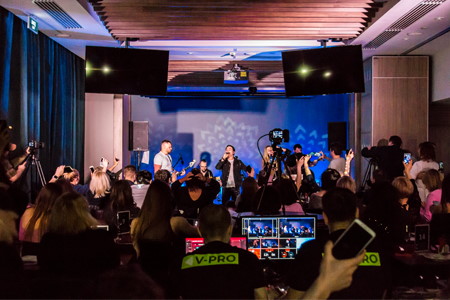 RENT THE SPACE FOR FESTIVE EVENTS
from 1500 rub. / person*
(rental time – up to 8 hours)
Capacity: 102 persons (for example, with «banquet» type)
* Price depends on the number of people, subject of the event, cleaning, rental of additional equipment and catering.
Options included in the price:
laser projector and screen, duplicating monitors, Wi-Fi, speaker's table. 30 minutes of technical time for preparing the premises and equipment settings!
PARKING:
street parking for 3 cars - FREE!
ADDITIONAL EQUIPMENT
Additional high speed Internet (up to 500 Mbit / sec)
Sound reinforcement system
Wireless and lavalier microphones
Laptop
Remote control for presentations
Music equipment rent (amplifier, sound mixer, 2 speaker boxes, stands, 4 microphones)
MFD
Available at an additional cost upon request. We are glad to create the best your events in the center of Moscow (Dokuchaev lane, 2b3).
FOR THE GRAND AND HILARIOUS EVENTS
FOR THE GRAND EVENTS: FORUMS, SYMPOSIUMS, EXHIBITIONS, FESTIVALS, BALLS AND CONCERTS
IDEALLY MATCHES THE UNIQUE AREA OF THE ATRIUM OF GOSTINII DVOR, LOCATED IN THE HEART OF THE CAPITAL, NEAR THE RED SQUARE!
ATRIUM
OF THE GOSTINII DVOR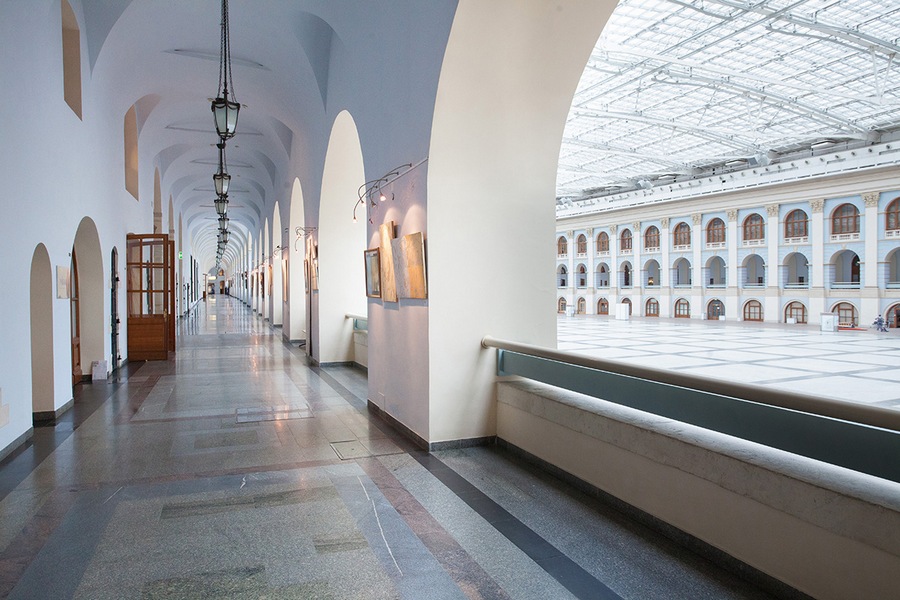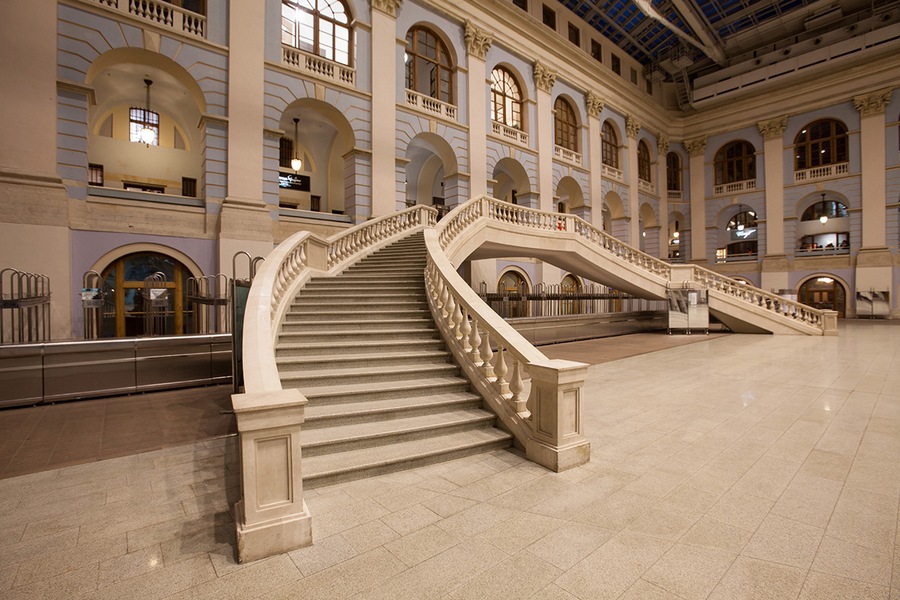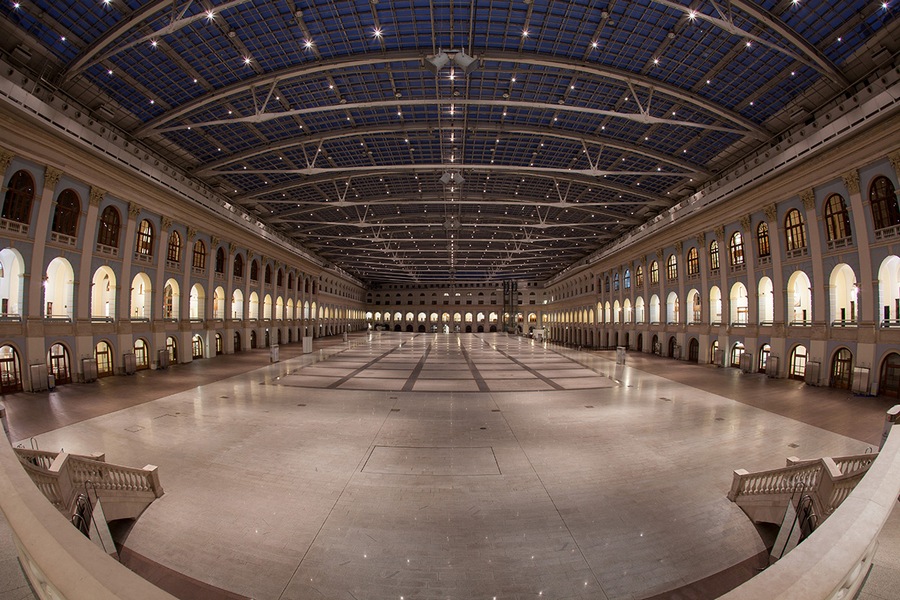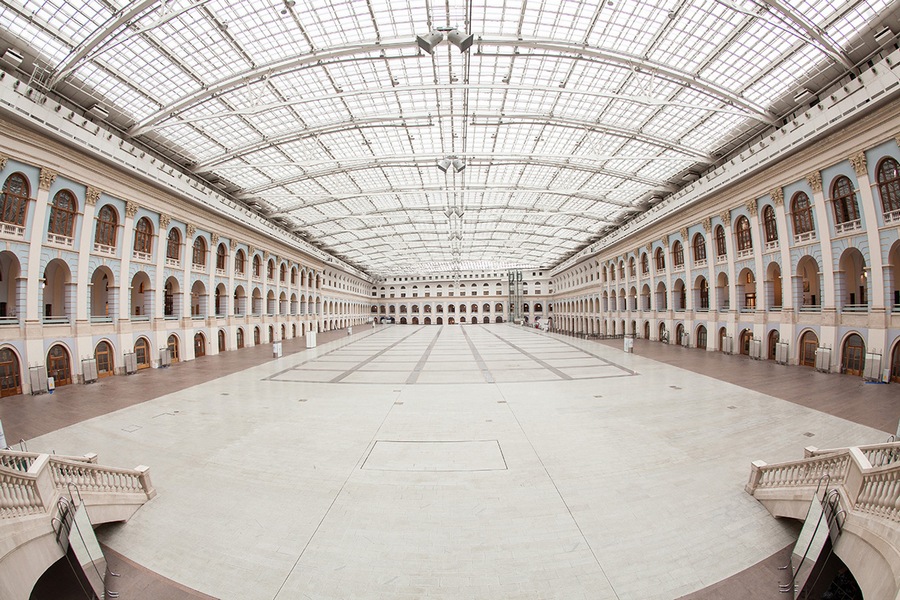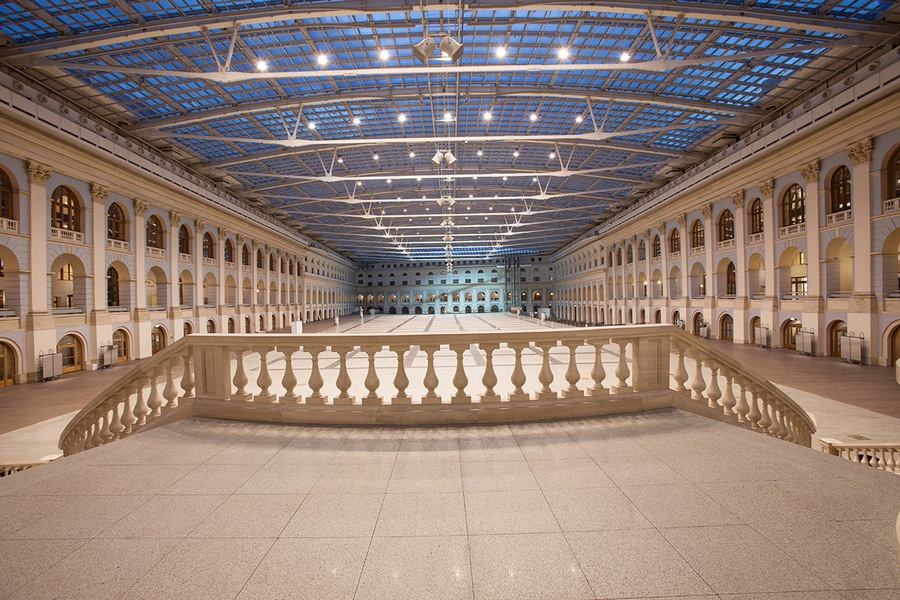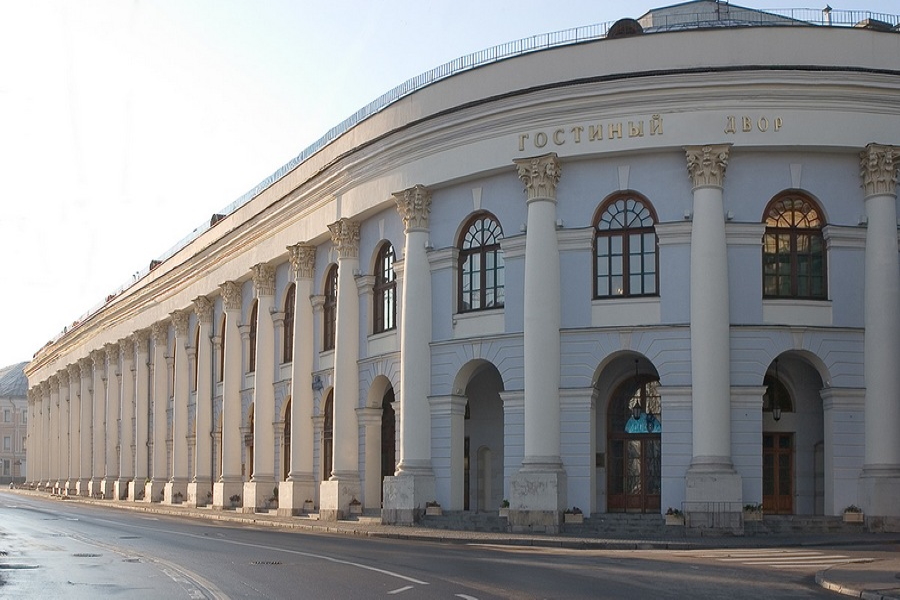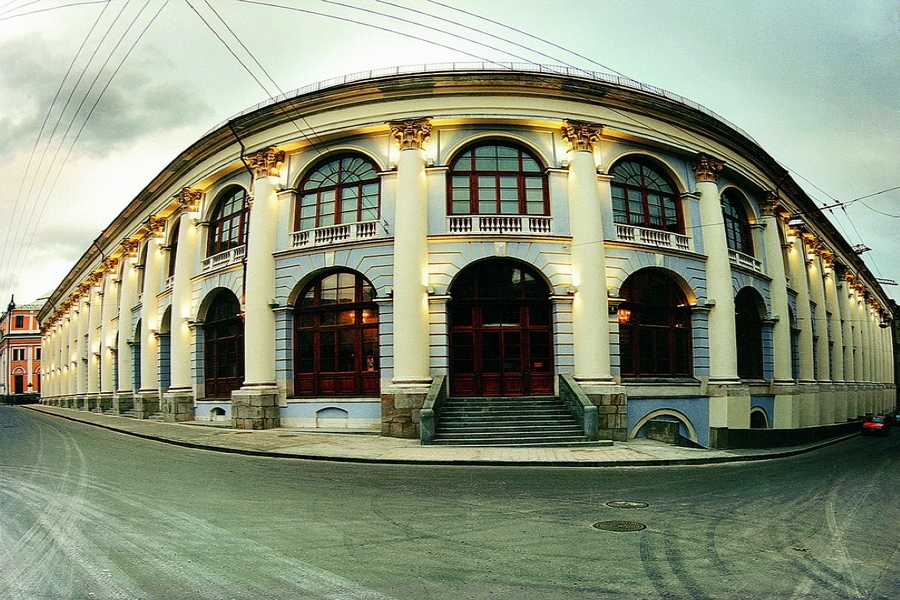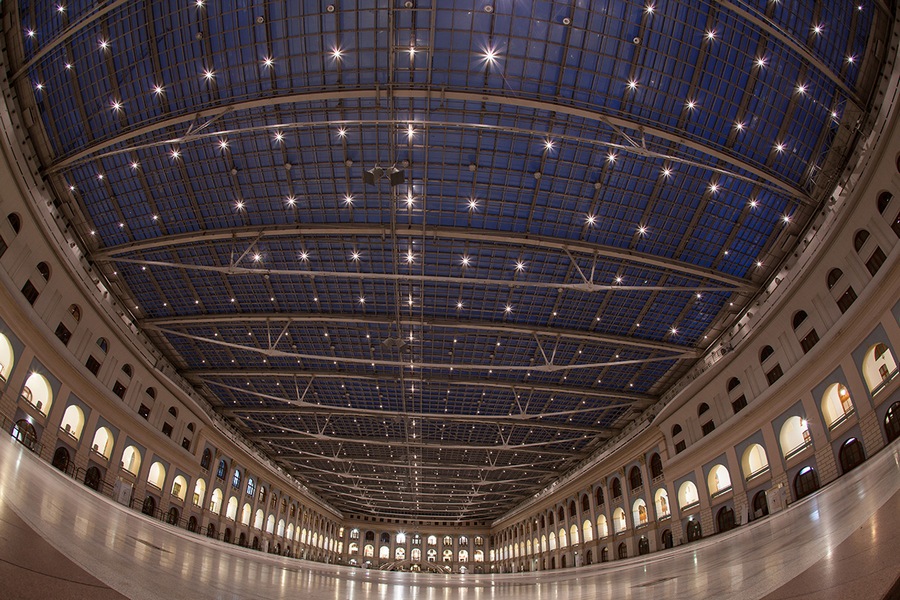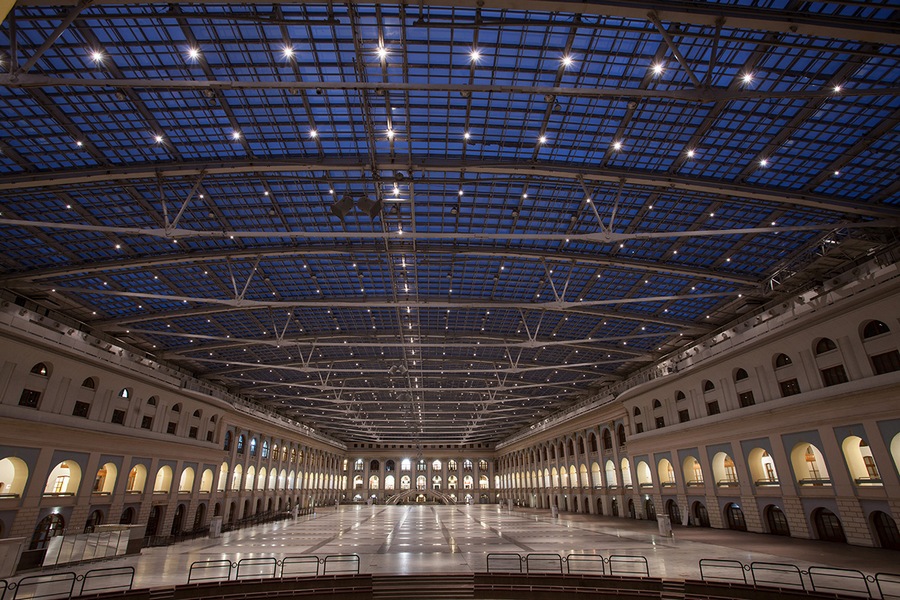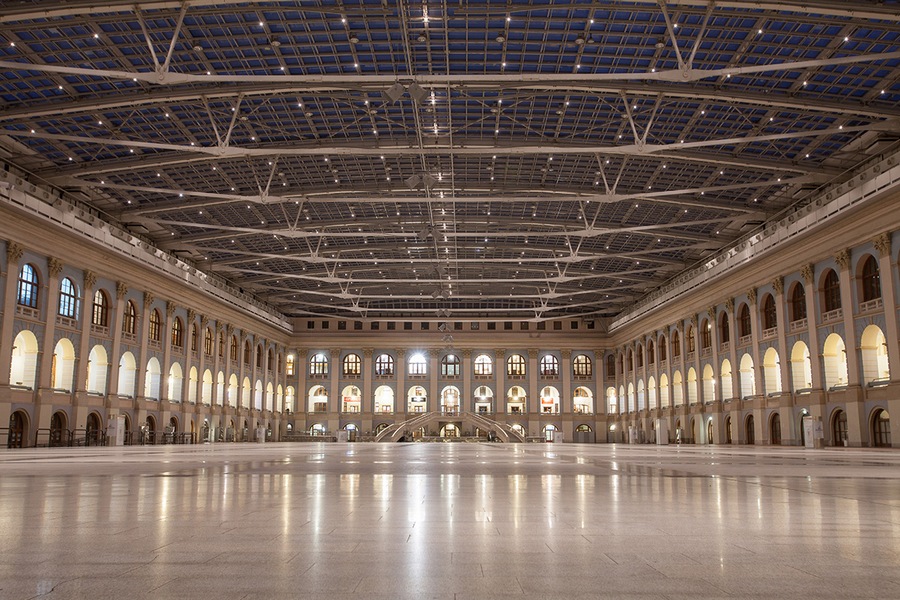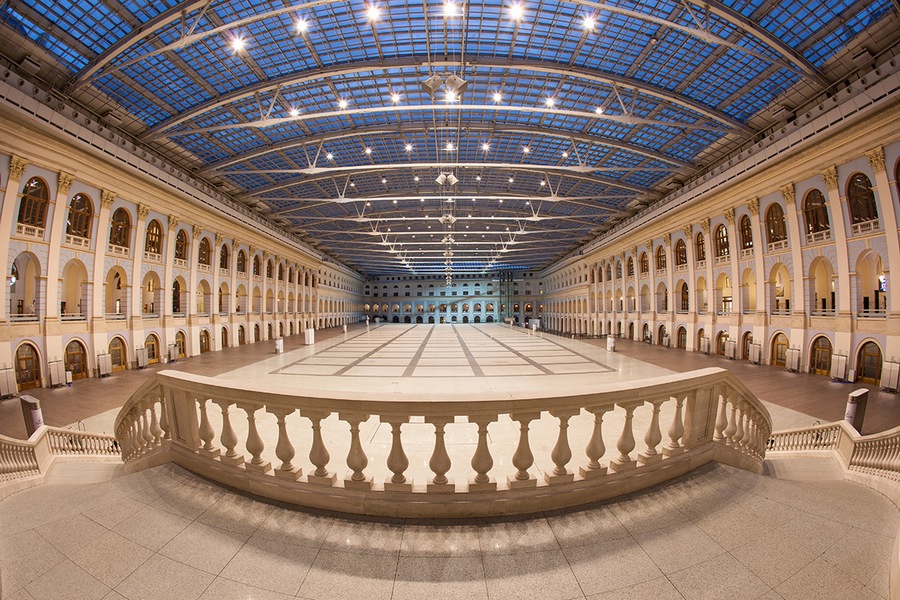 The partner of the Apart-hotel VOLGA – "TORGOVII DOM SHATER", ltd, has been operating the Atrium of the GOSTINII DVOR since 2000 with a total area of 13 thousands square meters and capacity up to 5000 persons.
There is also amphitheater for 420 seats.
Beside the rent of the premises, "TORGOVII DOM SHATER", ltd offers extra services:
building the exhibition pavilions, sections, stands and technical premises;
sound, light and other stage-equipment for rent;
management and holding the events;
security and cleaning services;
cargo handling;
catering, coffee-breaks and banquets organization;
decor, floristics, etc
For filling in a form for rent or leave questions about the events' organization in the GOSTINII DVOR please visit the website www.tdshater.ru
HAVE AN EVENT? CONTACT US!
WE WILL SEND YOU FULL PRESENTATION AND CLARIFY THE DETAILS.