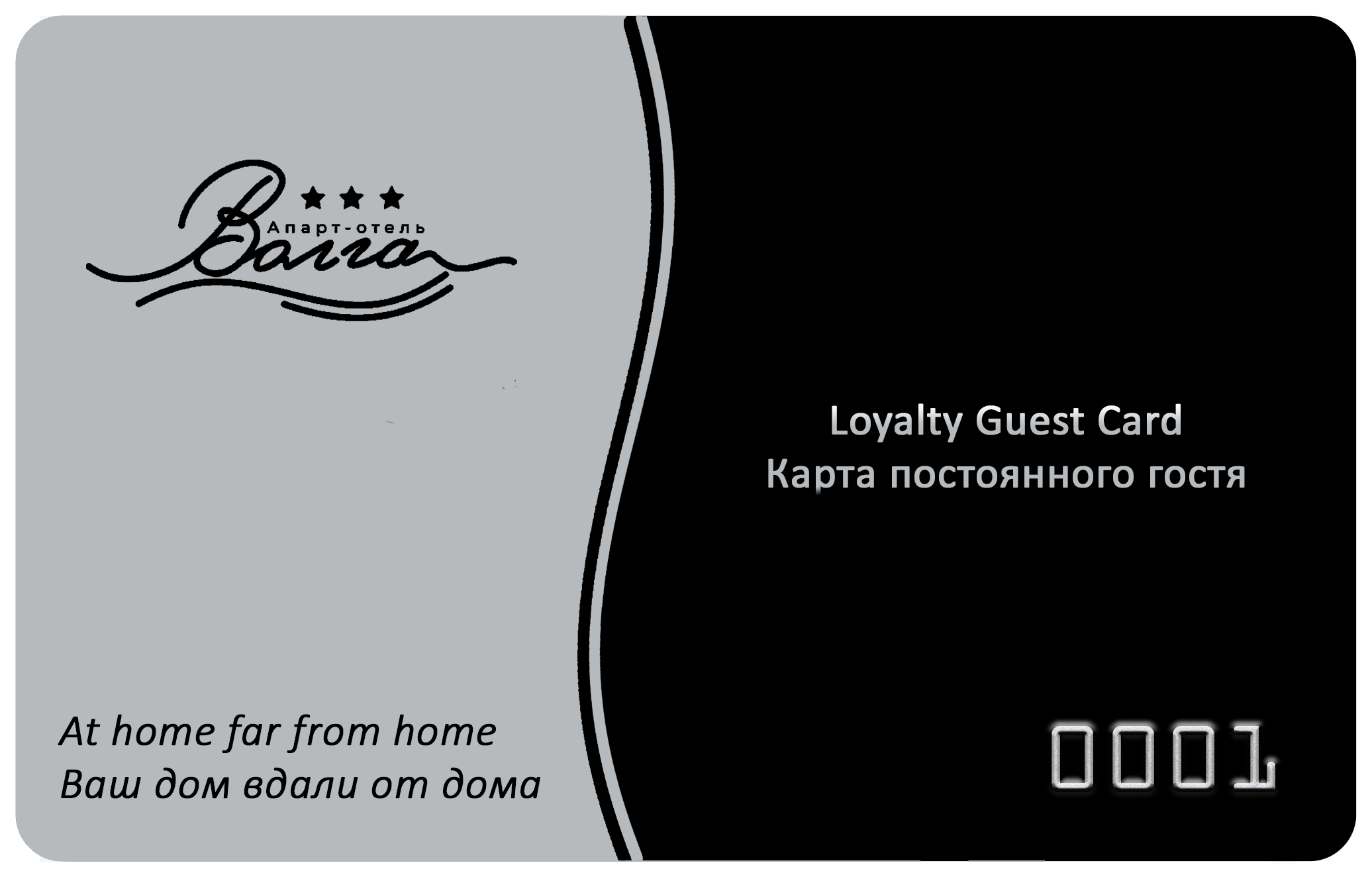 We always glad to see you again! Loyalty program of the Apart-hotel Volga will allow you to get a discount on accommodation and in the lobby bar.
How to get a discount?
A prerequisite for receiving a discount is to fill in the application form of the program participant, which you will be offered by the staff of the Apart-hotel Volga upon check-in.
The amount of the discount for accommodation depends on the amount spent on accommodation in the Apart-hotel Volga.
In the lobby bar, the discount on the card is fixed and is 10% of the amount of the bill.
Basic discount on accommodation is also 10% and applies to the next settlement after receiving the card.
From 100,000 rubles. – discount for accommodation on the card is 15%.
From 300,000 rubles. - The discount for accommodation on the card is 20% and it is the maximum.
Can a guest give/ present his discount card to another person?
A participant can book a hotel on his discount card to his colleagues, friends, acquaintances by phone, e-mail or from the reception.
Discount is provided only upon presentation of the card upon arrival.
Savings are credited to the card only when the cardholder stays in the hotel. For third-party guests on a non-compliant card is given only a discount.
When booking, the guest must indicate the full name of the owner.
Guests who stay at the open rate or book accommodation on the website hotel-volga.ru, can participate in the loyalty program.
The program does not apply to special offers, as well as to guests who book rooms through companies or travel companies.